Sleep Center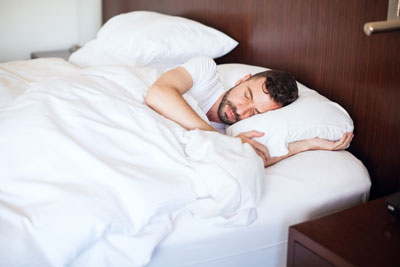 The Sleep Health Center at Respiratory Specialists houses state-of-the-art high-tech facilities and a staff of experienced sleep technicians. The information derived from the sleep studies provide doctors with comprehensive information necessary to diagnose and treat a variety of sleep disorders including sleep apnea.
For your convenience, there is a 6 bed sleep lab on site to serve all of your sleep study needs. If you are being treated for a sleep disorder, please request a copy of our Sleep Health Center brochure while your are in the office. Our convenient outpatient setting has a quiet and relaxed atmosphere that enables patients to fall asleep easily during sleep studies.
Common Sleep Disorders
Sleep Studies at the Sleep Heath Center
Your symptoms may lead to a sleep study at our convienent Sleep Center. A comfortable enviornment with complete monitoring and diagnostic equipment provides our doctors with the information to help effectively treat your symptoms.